06/24/05 14:45
click english click português
CONFERENCE IFRAO 06 – Lisboa, 4-9 Sept. 2006
SYMPOSIUM THEMATIQUE
LE SYMBOLISME
dans l'Art rupestre

La similarité de nombreux symboles
- peints ou gravés -
de sites d'Art rupestre tout autour du monde est frappante.

Qu'il s'agisse de symboles

- iconiques, tels que : trait, triangle pubien, main, pied, tête cornue, orant, etc,
ou
- artéfactiformes, tels que palette, semelle de chaussure, fer à cheval, objet métallique, etc,
ou encore ceux que l'on pourrait appeler
- "initiatiques" tels que: cupule, cercle concentrique, spirale, labyrinthe,
cruciforme, rose yin-yang, pentagramme, serpentiforme, disque et croissant,

l'inventaire complet reste à faire…-

La signification des symboles présents dans l'Art rupestre peut, bien sûr,
diverger, voire même ne pas être unique.
Ces symboles sont porteurs d'encombrantes difficultés
pour celui qui tente de déchiffrer leur(s) signification(s).
Certains chercheurs se complaisent à croire ces difficultés insurmontables,
alors que d'autres tendent à imaginer trop de significations subjectives.
Notre point de vue vise à rester entre ces deux extrêmes.
Il se base sur la conviction que
des conclusions scientifiques de leurs interprétations sont,
à termes, possibles.
A cet égard, il est essentiel de remarquer qu'au moins quelques symboles
apparaissent non seulement dans l'Art rupestre, mais aussi sur des poteries,
des outils métalliques ou d'autres artéfacts voire même des monuments.
Cette présence sur d'autres supports peut être un fil conducteur
à l'analyse de la manière dont un symbole marche.
Comme Mircea Eliade avait l'habitude de le dire,
"Le danger des études sur le symbolisme réside dans les généralisations hâtives".
Ce chercheur soulignait l'importance du symbolisme dans la pensée primitive
et son rôle fondamental dans la vie de la société traditionnelle.

Comme l'Art rupestre constitue la plus ancienne archive des activités humaines,
il est de toute première importance de mieux
comprendre les capacités cognitives de nos ancêtres grâce
aux symboles qu'ils ont tracés sur la roche.

Dans ce symposium thématique, toutes les communications
traitant de l'interprétation des symboles dans l'Art rupestre sont les bienvenues.
Les co-ordonnateurs:
Fernando Coimbra (Portugal), contact: facoimbra@yahoo.com
Léo Dubal (Francia) contact: dubal@archaeometry.org
IFRAO CONFERENCE – Lisboa, 4-9 Sept. 2006
TOPICAL SYMPOSIUM
SYMBOLISM IN ROCK ART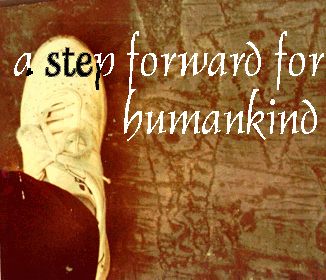 Strikingly similar Rock Art Symbols
- painted or engraved -
have been found all over the world.

Whatever types of symbols are considered, e.g.:
- iconical such as : stroke, pubic triangle, hand, foot, horned head, orant, a.s.o.,
or
- artifactiform such as paddle, shoe print, horseshoe, metallic artifacts, a.s.o.,
or those one could call
- "initiatic" such as: cupmark, concentric circle, spiral, labyrinth, cruciform,
yin-yang rose, pentagramme, snake-like, disk and crescent, a.s.o.,

a comprehensive inventory remains to be made.
The meaning of Rock Art Symbols can of course diverge or even be non unique.
Those symbols bring unpalatable difficulties to the one who tries to decipher their meaning(s).
Some researchers believe those difficulties too large to be dealt with,
while others tend to imagine too much of subjective meanings.
Our point of view attempts to stay between those two extremes,
based on the conviction that scientific conclusions of their interpretation are possible.
In this respect, it is most important to notice that some symbols
do not only appear in Rock Art but also
on pottery, metal works or other artefacts and even on monuments.
This presence on other materials may be a leading thread
to analyze how a symbol works.
As Mircea Eliade used to say,
"The danger of the studies about symbolism lays on hasty generalizations".
This researcher pointed out the importance of symbolism
in the primitive thinking and its fundamental role in the life of traditional society.

Since Rock Art is the oldest archive of Mankind activities, it is of prime importance
to better understand the cognitive abilities of our ancestors through
the symbols they carved onto the rocks.
In this Topical Symposium, all communications dealing with
the interpretation of the symbols in Rock Art are welcome.
The coordinators:
Fernando Coimbra (Portugal), contact: facoimbra@yahoo.com
Léo Dubal (Francia) contact: dubal@archaeometry.org
IFRAO CONFERENCE – Lisboa, 4-9 Sept. 2006
O SIMBOLISMO
na arte rupestre
A semelhança entre numerosos símbolos
- pintados ou gravados –
em sítios de arte rupestre de todo o Mundo é notória.
Quer se trate de símbolos

- icónicos, tais como : traço, triângulo púbico, mão, pé, cabeça cornuda, orante, etc.
ou
- artefactiformes, tais como : palette, podomorfo calçado, ferradura, objecto metálico, etc.
ou ainda aqueles a que se poderia chamar
-"iniciáticos", tais como : covinha, círculo concêntrico, espiral, labirinto, cruciforme,
rosa yin-yang, pentagrama, serpentiforme, disco e crescente,

o inventário completo está ainda por fazer ...

O significado dos símbolos presentes em arte rupestre pode,
sem dúvida, não ser o mesmo em toda a parte.
Estes motivos comportam inúmeras dificuldades
para aquele que tenta decifrar o(s) seu(s) significado(s).
Alguns investigadores pensam que essas dificuldades são insuperáveis,
enquanto outros apresentam interpretações demasiado subjectivas.
O nosso ponto de vista tenta ficar entre esses dois extremos.
Ele baseia-se na convicção de que
é possível obter conclusões científicas sobre a interpretação simbólica.
A este respeito, deve-se referir que alguns símbolos
aparecem não só na arte rupestre, mas também em cerâmicas,
em utensílios metálicos, em outros artefactos e até em monumentos.
Esta presença em outros suportes pode ser um fio condutor para
a análise do modo como um símbolo funciona.

Como Mircea Eliade dizia,
"O perigo dos estudos sobre simbolismo está nas generalizações precipitadas".
Este investigador sublinhou a importância do simbolismo no pensamento primitivo
e o seu papel fundamental na vida da sociedade tradicional.

Uma vez que a arte rupestre é o arquivo mais antigo das actividades humanas,
ela torna-se fundamental para compreender melhor
as capacidades cognitivas dos nossos antepassados através
dos símbolos que eles gravaram nas rochas.

Neste symposium temático, são bem-vindas todas as
comunicações sobre a interpretação de símbolos em arte rupestre.

Os coordenadores :
Fernando Coimbra (Portugal), contact: facoimbra@yahoo.com
Léo Dubal (Francia) contact: dubal@archaeometry.org